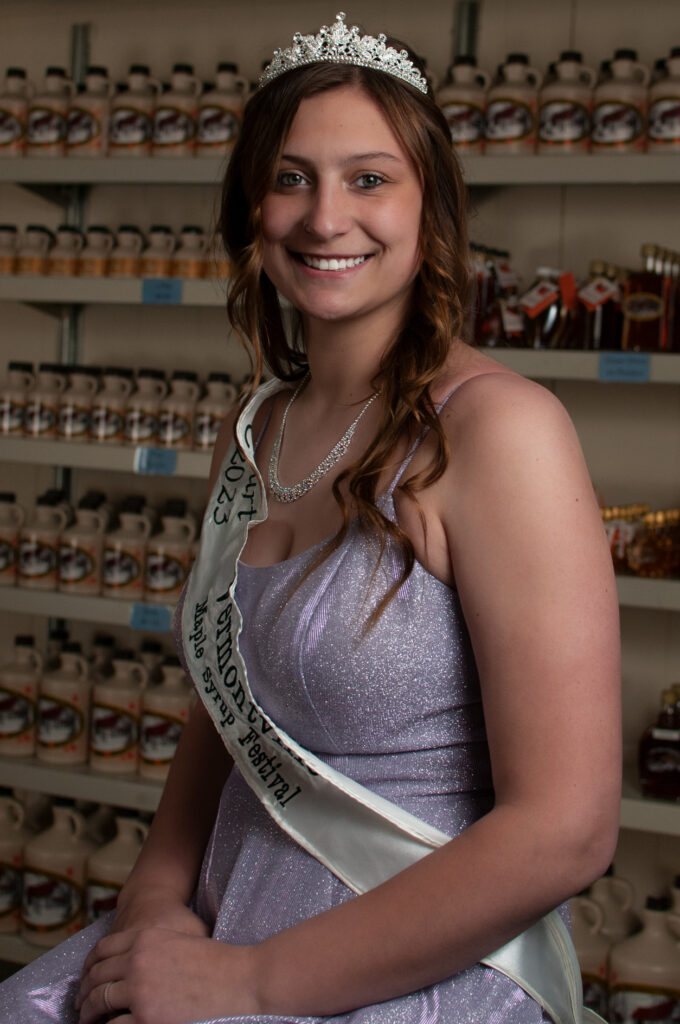 Photography provided by Robert Youngs, Jr.
Inquiries for photo purchases may be made on Facebook.
Ali Mater was selected to sit on the 2023 Vermontville Syrup Festival court following the application process and interview with a three-judge panel on Feb. 14 at the First Congregational Church.
We asked Ali to share a little about herself and what inspired her to represent the Vermontville Syrup Festival.
Name: Ali Mater 
Age: 17
School: Maple Valley (11th Gr.)
Hobbies/Interests: racing cars (bump & run), softball, fishing, hunting, riding off-road vehicles
Desire for representing Syrup Festival: When I was 4, I used to ride in the parade in the fire trucks with my dad and to be a positive influence for little girls.
Biggest Inspiration: My dad, Mike Mater, because he has overcome many obstacles in his life and still continues to put his family first.
Favorite food involving Maple Syrup: Maple syrup cotton candy 
Favorite Charitable Cause: 4-H (www.4-h.org)
College/career interest: 911 dispatcher